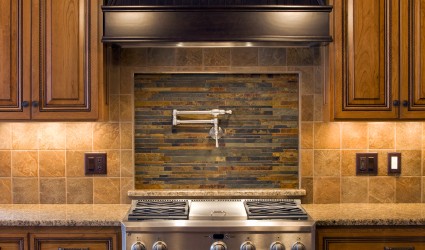 The current recession in the United States has placed many homeowners in a state of uncertainty. As home prices continue to drop and markets remain unstable, most homeowners are content to tighten up their finances and ride out the storm. While fiscal responsibility and financial planning are certainly important during a recession, there are many homeowners who are not sitting back as their homes lose value. Their reasoning is simple: the shifting landscape of an economy in recession creates the best environment for low cost, high quality contract work.
Taking advantage of the current situation means that when home prices begin to go back up, these homeowners will reap the benefits even further.
Here are ten simple reasons you should consider remodeling during this recession:
1. The best contractors are more available and have greater schedule flexibility.
2. General contractors have access to more highly qualified sub-contractors. This provides competitive pricing and higher quality work.
3. Projects can typically be done quicker.
4. Contractors are not as busy, therefore able to spend more time with you and your project.
5. Costs. Lower demand for products has caused prices to drop on many construction materials.
6. Recessions typically "weed out" the seedy or low quality contractors.
7. New local and federal incentives for installing energy and water efficient products help offset costs.
8. In a recession people usually stay home more. Remodeling your home makes it a happier place to be.
9. Quicker return on investment when the economy turns around.
10. Interest rates are low, allowing you to save on financing.

Homeowners can do much more than ride out the storm during a recession. Uncertainty and instability in the marketplace will continue leading to low cost, high quality contract work. And the best part about increasing the value of your home is that it's still YOUR home! With Carpenter's Cabinets custom cabinetry, you can be the one enjoying the elegance and function of custom kitchen cabinets, custom bathroom cabinets, custom built-ins, and much more.